Belair Jewelry Sold at DBK in Plainville CT
Belair Jewelry, established in 1985, is a prime manufacturer and wholesaler of fine jewelry based in Los Angeles. We serve nationwide independent retailers, wholesalers, chain stores, and catalog showrooms with the highest quality product available, and have been doing so for over 25 years.
DBK Family Jewelers is Plainville's retailer of fine Belair jewelry of sapphires, rubies, emeralds, diamonds and pearls. When you come to our store, you won't be disappointed. The photos on this page are examples of the Belair products we either have in stock or can order for you.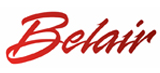 Bracelets - Broaches - Cufflinks
Earrings - Necklaces - Rings


Mon., Tues., Wed., Fri. 10-5:30 Thurs. 10-7 Sat. 10-3 Closed: Sun. Or request an appointment
165 East Street (Rt. 10), Plainville, CT 06062